About Lawrence J. Day, Mediator and Attorney
Larry Day has pursued some of the best mediation training in the country from Harvard, Nova University, Michigan Institute of Continuing Legal Education (ICLE), and the Michigan State Bar Association (for more information, view his Mediation Resumé). He has actively provided mediation services since 1995 and has practiced law for more than thirty years (see Testimonials of satisfied clients/attorneys). He has "chaired" the Genesee County Alternative Dispute Resolution (ADR) Committee several years and is a longstanding proponent of mediation (please see an article he authored for Michigan Lawyers Weekly).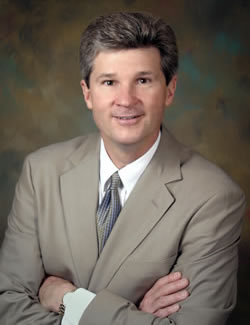 Larry mediates many types of disputes such as:
Negligence Claims
Commercial
Employment
Auto Tort
No-Fault Benefits (PIP)
Premises Liability
Product Liability
Medical Malpractice
Contract
Insurance Coverage Disputes
Consumer Protection
Domestic relations
Roughly 60-75% of the disputes Larry Day mediates are settled depending on the nature of the dispute and polarization level of the parties. His mediation method is facilitative rather than evaluative. He does not express his professional evaluation of claims or recommend settlement figures unless requested to do so by all interested parties. Larry gives deference to the wishes of counsel, parties and insurance representatives in fashioning the mediation process to fit each individual dispute.
If you have any questions about Larry Day, his mediation techniques, or the mediation process in general, please contact him for more information.

"Mediation is a process in which a neutral third party facilitates communication between parties, assists in identifying issues, and helps explore solutions to promote a mutually acceptable settlement. A mediator has no authoritative decision-making power."
- MCR 2.411(A)(2)



I am writing this letter to express my, and my clients', appreciation for the amazing job you did, which directly resulted in a very difficult case being settled...